pomm design studio
"At Pomm we design Regardless of the current fashion. We create what we feel is right, with true love for design, with special attention to simplicity, materials and details."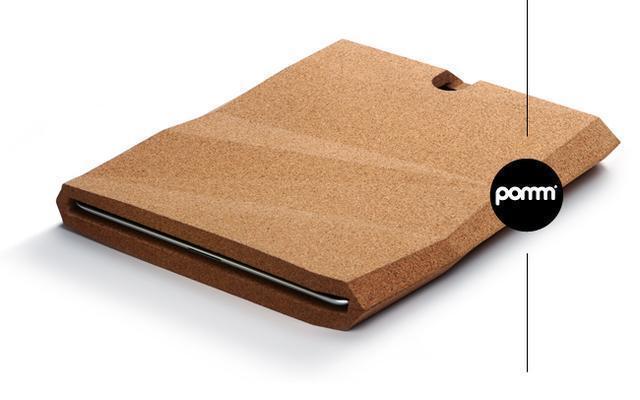 iCorkCase / 60€
iCorkCase is a faceted iPad case made ​​of cork, designed by pomm design studio.
Made entirely of cork, the iCorkCase's primary design consideration was the protection of Apple's tablet. Cork was selected for its properties - durability - versatility, - high resistance to daily use - shock absorber - resistante water - ecological and biodegradable material.
A product to revolutionize the standard products currently on the market.